Ladee Hubbard is the author of the novel The Talented Ribkins which received the Ernest J. Gaines Award, the Hurston-Wright Legacy Award for Debut Fiction and was a Kirkus Review best book of 2017 in two categories. She received a BA in English from Princeton University, a MFA in Creative Writing from the University of Wisconsin, Madison and a PhD in Folklore and Mythology from the University of California, Los Angeles. Her short fiction has been published in Transition magazine, Virginia Quarterly Review, Callaloo and Guernica, among other venues. Her nonfiction has been published in the Times Literary Supplement. She is the recipient of a Rona Jaffe Foundation Writers' Award and has received additional fellowships and grants from The Sustainable Arts Foundation, MacDowell Colony, Sewanee Writers Conference, and Tulane University's Center for the Study of the Gulf South, among other organizations. Her second novel, The Rib King, is forthcoming from HarperCollins.  Nonfiction and poetry judges will be announced in this space in the coming days.
Poets, essayists and fiction writers may submit their work for the 2020 Dogwood Literary Awards at the link below, or learn more by visiting the "submit" button from the Dogwood home page.  $1,000 will be awarded for the best poem, essay, and story entered into the contest, and all submissions are considered for publication.  Entry fee is $10.  Submissions close September 5th.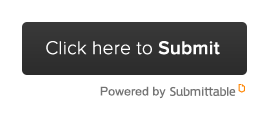 Though the judges for the contest change every year, all submissions are considered for publication by the editors.  To familiarize yourself with Dogwood, follow this link to purchase a copy.