We are thrilled to announce that Lia Purpura will judge the 2019 Dogwood Literary Awards in poetry and nonfiction.  Lia Purpura is the author of eight collections of essays, poems, and translations, most recently a collection of poems, It Shouldn't Have Been Beautiful (Penguin.) On Looking (essays, Sarabande Books) was finalist for the National Book Critics Circle Award. Her awards include Guggenheim, NEA, and Fulbright Fellowships, as well as four Pushcart Prizes, the Associated Writing Programs Award in Nonfiction, and others.  Her work appears in The New Yorker, The New Republic, Orion, The Paris Review, The Georgia Review, Agni, and elsewhere. She lives in Baltimore, MD, is Writer in Residence at The University of Maryland, Baltimore County, and teaches in the Rainier Writing Workshop's MFA program.
Poets, essayists and fiction writers may submit their work for the 2019 Dogwood Literary Awards at the link below, or learn more by visiting the "submit" button from the Dogwood home page.  $1,000 will be awarded for the best poem, essay, and story entered into the contest, and all submissions are considered for publication.  Entry fee is $10.  Submissions close September 5th.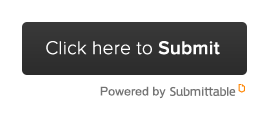 Though the judges for the contest change every year, all submissions are considered for publication by the editors.  Check back later this month for the fiction judge announcement, and to familiarize yourself with Dogwood, follow this link to purchase a copy.