Daisy Hernández has agreed to judge Dogwood's 2020 Literary Prize in Nonfiction.  She is the author of A Cup of Water Under My Bed: A Memoir and coeditor of Colonize This! Young Women of Color on Today's Feminism. A journalist, she has reported for National Geographic, The Atlantic, The New York Times, and Slate, and her writing has been aired on NPR's All Things Considered. Her essays and fiction have been published in Aster(ix), Dogwood, Fourth Genre, Gulf Coast, Iowa Review, Juked, The Pinch, and Rumpus, among others. She is a contributor to the Buddhis magazine, Tricycle, and Assistant Professor in the Creative Writing Program at Miami University in Ohio.
Poets, essayists, memoirists, and fiction writers may submit their work for the 2020 Dogwood Literary Awards at the link below, or learn more by visiting the "submit" button from the Dogwood home page.  $1,000 will be awarded for the best poem, essay or memoir, and story entered into the contest, and all submissions are considered for publication.  Entry fee is $10.  Submissions close September 5th.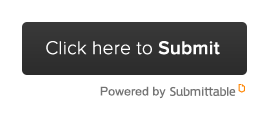 Though the judges for the contest change every year, all submissions are considered for publication by the editors.  To familiarize yourself with Dogwood, follow this link to purchase a copy.