Phil Klay is a Marine Corps veteran of the Iraq War and the author of the short story collection Redeployment, which won the 2014 National Book Award for Fiction. A graduate of the Hunter College MFA program, his writing has appeared in the New York Times, The Atlantic Magazine, The New Yorker, and the Brookings Institution's Brookings Essay series. He is also a contributor to Fire and Forget: Short Stories from the Long War, an anthology of veterans' fiction.  He will judge Dogwood's 2019 Literary Prize in Fiction, and joins poet and essayist Lia Purpura, who will judge the 2019 Dogwood Literary Awards in Poetry and Nonfiction.
Poets, essayists and fiction writers may submit their work for the 2019 Dogwood Literary Awards at the link below, or learn more by visiting the "submit" button from the Dogwood home page.  $1,000 will be awarded for the best poem, essay, and story entered into the contest, and all submissions are considered for publication.  Entry fee is $10.  Submissions close September 5th.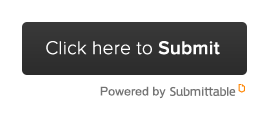 Though the judges for the contest change every year, all submissions are considered for publication by the editors.  To familiarize yourself with Dogwood, follow this link to purchase a copy.